Description
Highlight
Cute design of Korean Kakao Friends Characters on the frosted glass bottle
Made of high borosilicate frosted glass
Nonsliperry glass body for customer used
Can abosrb greater heat
Convenient to bring out
Style: Korean
Design: Kakao Friends Characters
Material: High Borosilicate Glass
Capacity: 500 ml
Patterns: 1) Ryan (looks like bear but actual is a lion)
2) Apeach (peach)
3) Tube Duck
4) Danmuji Rabbit
Size: 8cm x 17cm
Weight: 300g
Color: Transparent Body
Manufacturer: China
Shape: Cylinder
Product Feature:
- Frosted texture on the surface of glass bottle
- The cute design of Korean Kakao Friends on the glass bottle
- Can absorb greater heat water temperature
- Nonsliperry frosted glass bottle prevent glass bottle from falling down on our hand
- Made of high quality borosilicate glass that can last long.
- Convenient and easy to bring out anywhere
Disclaimer:
About size: Size chart for the reference only, the measurement error range of 1-2cm, the size is (cm).
About color: Slight color difference may exist under certain circumstances such as screen display resolution variation, diffrent lighting environment etc, which is not expected to be seen as a quality.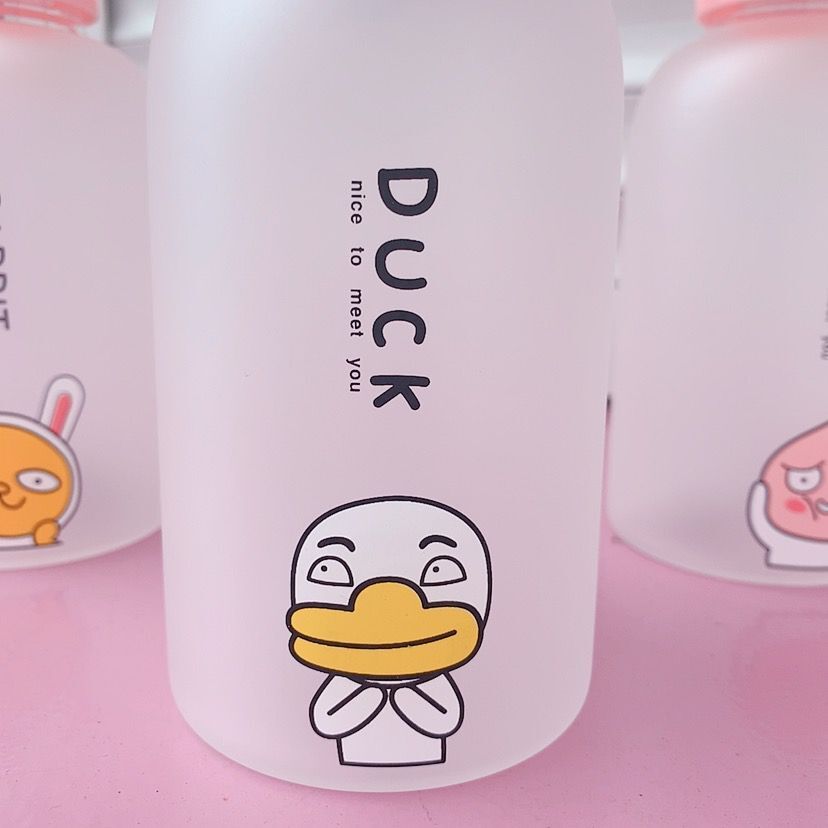 What's in the box
1 x frosted glass bottle