Description
Highlight
Our cute bear LED night lamp has a cute and lovely appearance which can bring a lot of happiness to us.
Little bear LED night light has a warm light that generate comfortable environment for your kids or baby and it is suitable for decoration bedroom.
This night light is a perfect birthday gift, christmas gift, etc for babies, kids, children and teenage.
It is a cute toy for children and a helper too.
It is also a portable night light and super lightweight. (A child or an adult can carry this night light easily anywhere and anytime)
❤ 100% READY STOCKS and SHIPPING FROM KL
✅ Specifications / Product Details:
► Type: Night Light LED
► Material: PP
► Size: 6cm (length) x 7.5cm (width) x 8.5cm (height)
► Weight: 0.07kg► Patterns: Cute Little Bear With Ribbon
► Colour: Blue / Red
► Lighting: Warm LED Fix Light / Static Light (* brightness of light cannot be adjusted *)
► Power Supply / Power source: Battery Powered (3 button battery)
► Inside Package: 1 x Cute Little Bear LED night lamp (contains 3 button batteries inside)
- Features / Highlights -
✅ Our cute bear LED night lamp has a cute and lovely appearance which can bring a lot of happiness to us.
✅ Little bear LED night light has a warm light that generate comfortable environment for your kids or baby and it is suitable for decoration bedroom.
✅ This night light is a perfect birthday gift, christmas gift, etc for babies, kids, children and teenage.
✅ It is a cute toy for children and a helper too.
✅ It is also a portable night light and super lightweight. (A child or an adult can carry this night light easily anywhere and anytime)
- How to use:
► Step 1: Ensure that the 3 button batteries are installed at the bottom of the LED night lamp.
► Step 2: Pull out the battery blocking bar.
► Step 3: At the bottom of the LED night lamp, we can choose to turn on / off the light.
- Warranty & Inspection -
◾ Any damage during shipping or product malfunction must be reported to VTOM™ within 24 hours after receiving the order.
◾ All products will be checked (QC) before we ship out to customers. Feel free to live chat with us if you are having any questions regarding this product.
◾ Warranty does not cover defects or malfunction caused by improper, misuse, mishandling by end user or damage arising from human error.
❤ Why Purchase From VTOM™ ?
❤ We are the Most Trusted Seller ✅.
❤ If you have any enquiries, feel free to live chat with us, we will 100% definitely response to your enquiries.
❤ We are highly focusing on safe and secure product packaging so you may receive the items in safe condition.
❤ We always provide 5 stars rating service to you ⭐⭐⭐⭐⭐.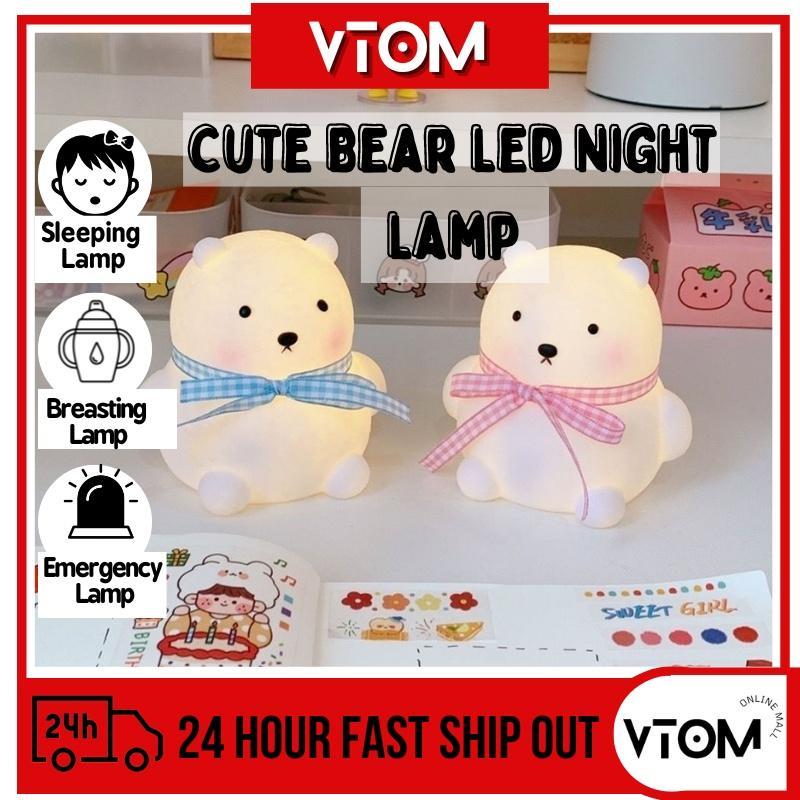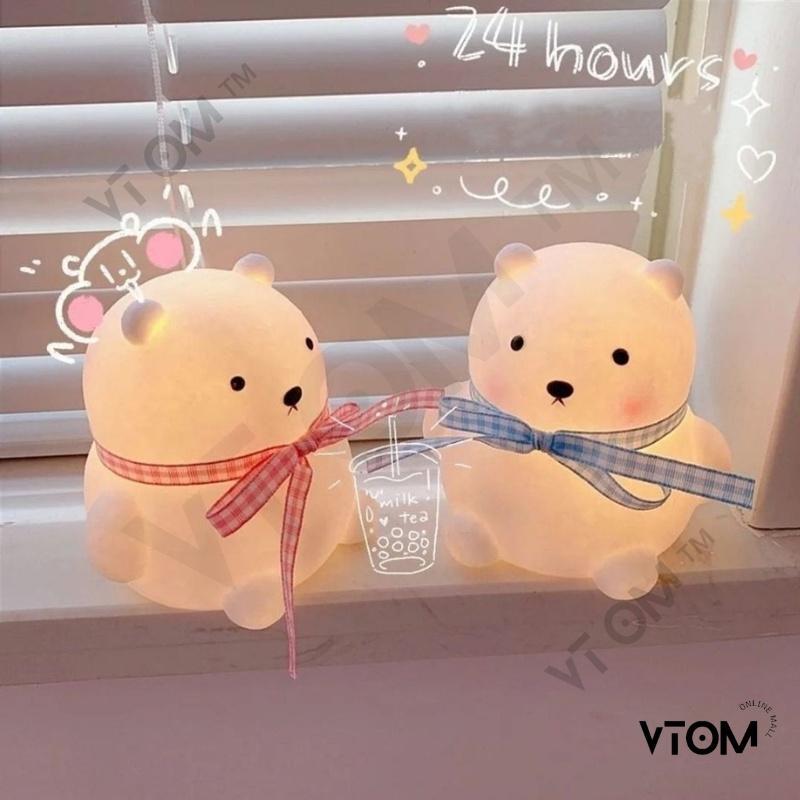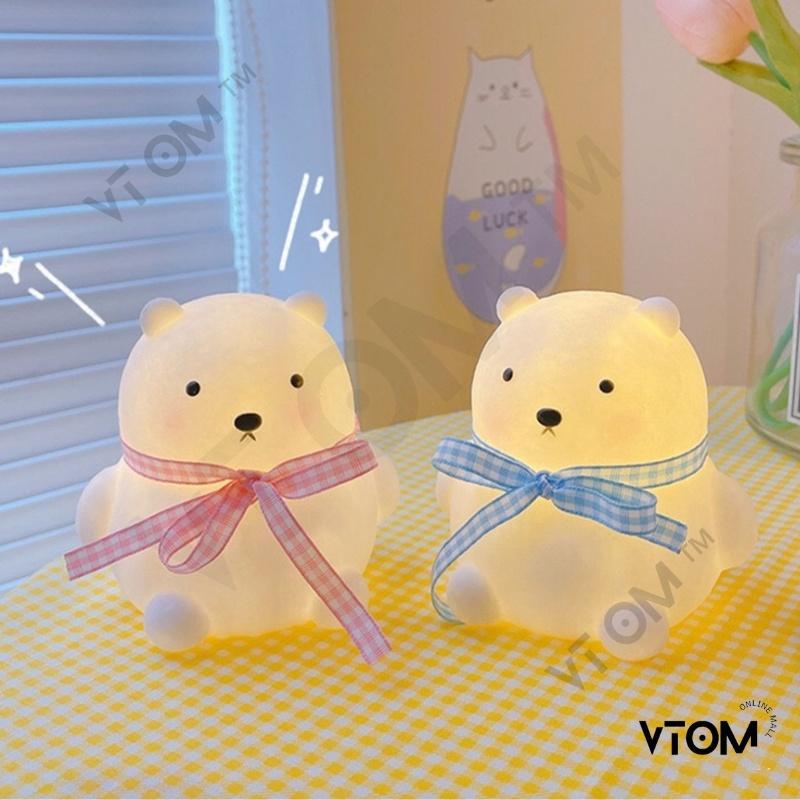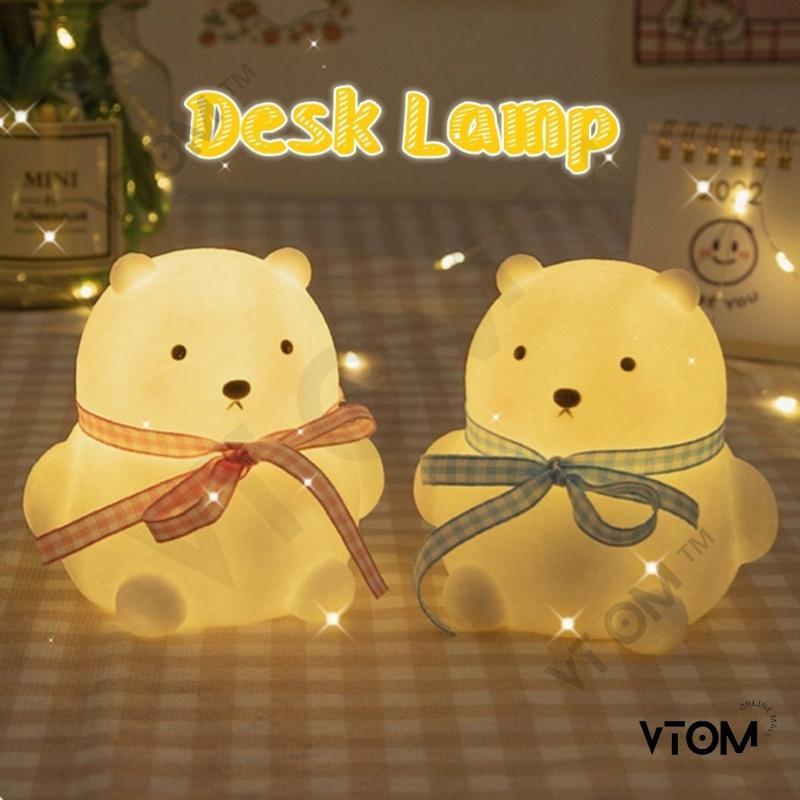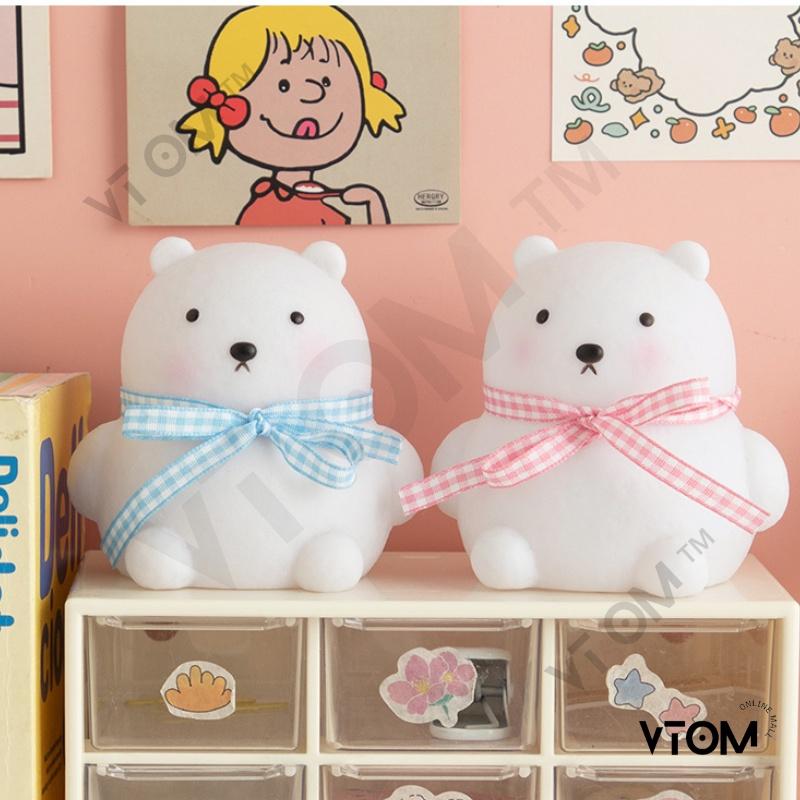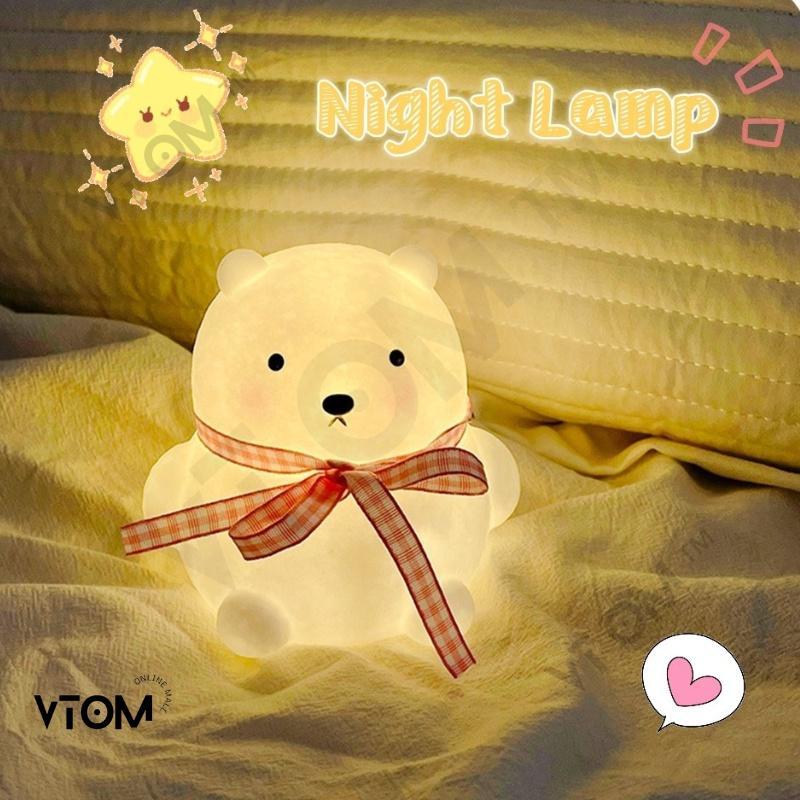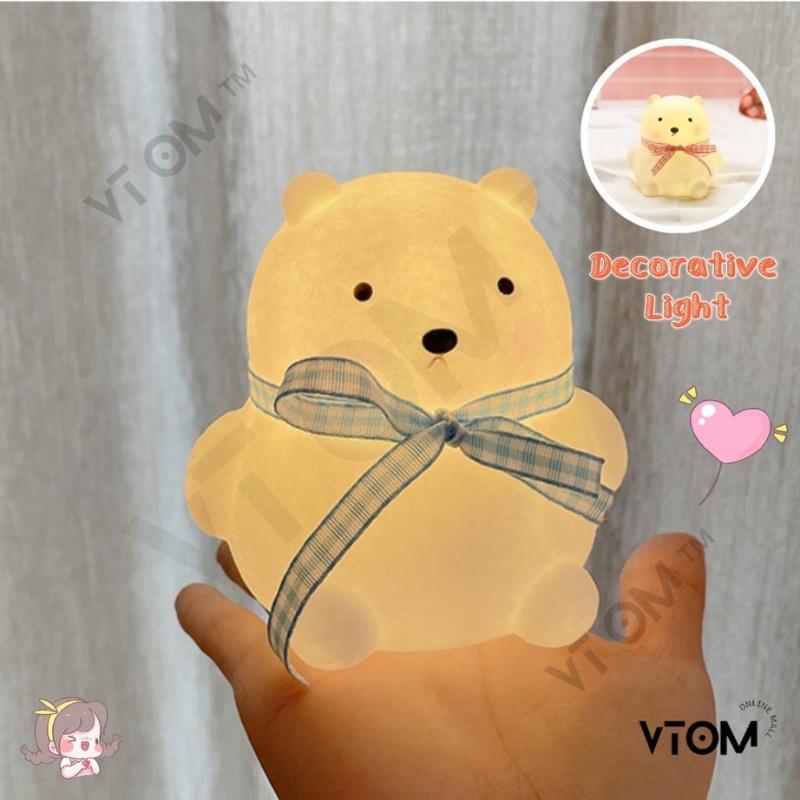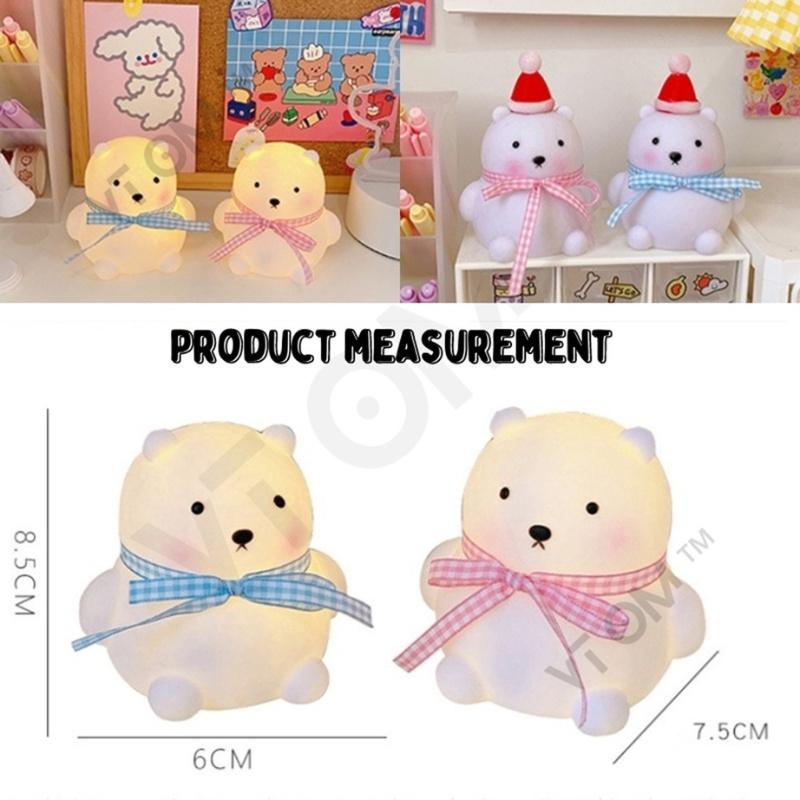 What's in the box
1 x Cute Bear LED Night Light