Description
Highlight
Cute and adorable Tom and Jerry plush toy that can make us happy everyday.
Suitable for home decoration and collection.
Dedicated for Tom and Jerry lovers.
It can be sending as a gift to your friends or family members.
It is one of our favorite and best cartoon character in childhood memories
Suitable for kids to bring back home
Style: American
Material: Soft Plush
Filling: PP Cotton
Design: Tom and Jerry
Patterns: Tom (Cat) / Jerry (Mouse)
Color: Grey (Tom) / Brown (Jerry)
Size: 35cm long (from head to tail)
Weight: 0.2kg
Manufacturer: China
► Cute and adorable Tom and Jerry plush toy that can make us happy everyday.
► Suitable for home decoration and collection.
► Dedicated for Tom and Jerry lovers.
► It can be sending as a gift to your friends or family members.
► It is one of our favorite and best cartoon character in childhood memories
► Suitable for kids to bring back home
► 100% Brand new and good quality (ready stocks)
► Suitable for all ages
Disclaimer:
About size: Size chart for the reference only, the measurement error range of 1-2cm, the size is (cm).
About color: Slight color difference may exist under certain circumstances such as screen display resolution variation, different lighting environment etc, which is not expected to be seen as a quality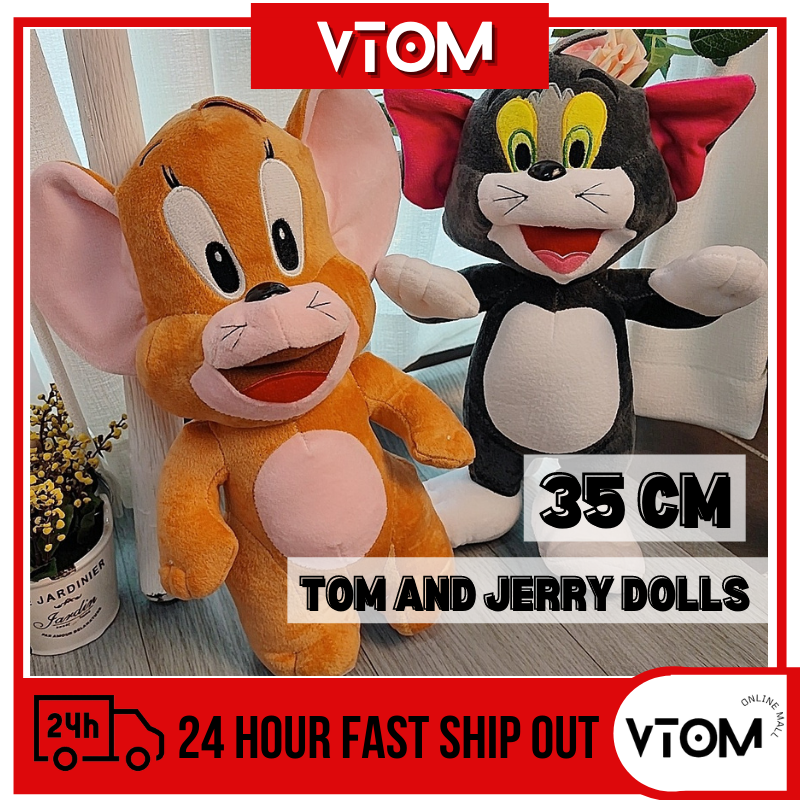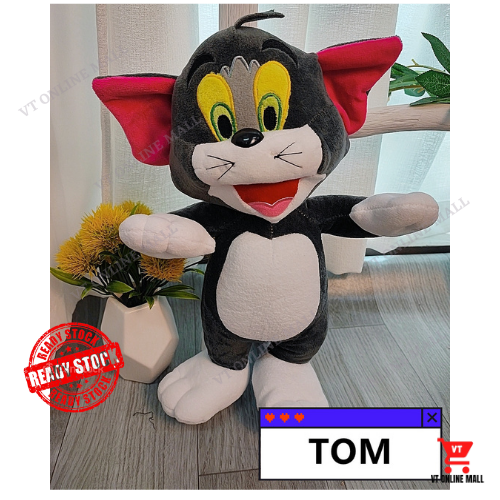 What's in the box
1 x Tom / Jerry Plush Toy